Join Us for
Kansas Hunt Week
Hunt Week 2023
Five Days, Four Fixtures, Three Packs
The Fort Leavenworth Hunt and Flint Hills Hunt are pleased to host our inaugural Kansas Hunt Week! We will hunt four fixtures of varied Kansas terrain over five days. Enjoy riding behind our Kansas packs as well as with our guest hunt—the Midland Fox Hounds.
More details regarding local lodging and other resources will be added as they become available.
2023 Hunt Week Schedule
Monday, September 25
Flint Hills Hunt at Matfield Green (Flint Hills)
Tuesday, September 26
Midland Fox Hounds at Division Ranch (Flint Hills)
Wednesday, September 27
Day Off or Bye Hunt
Thursday, September 28
Fort Leavenworth Hunt at Staver's (Easton)
Friday, September 29
Midland Fox Hounds at Division Ranch (Flint Hills)
Saturday, September 30
Fort Leavenworth Hunt at McGuire's (Easton)
Price: $350 for the week, or $75 cap per hunt.
There is no fee for members of the host hunts.
Attire for all hunts is ratcatcher. Hunts will ride out at 9am unless excessively warm weather requires an earlier start.
If you haven't yet paid capping fees or for pre-ordered shirt(s), please use the buttons below to pay online, or mail a check to:
Kansas Hunt Week
5835 West 167th Street
Stilwell, KS 66085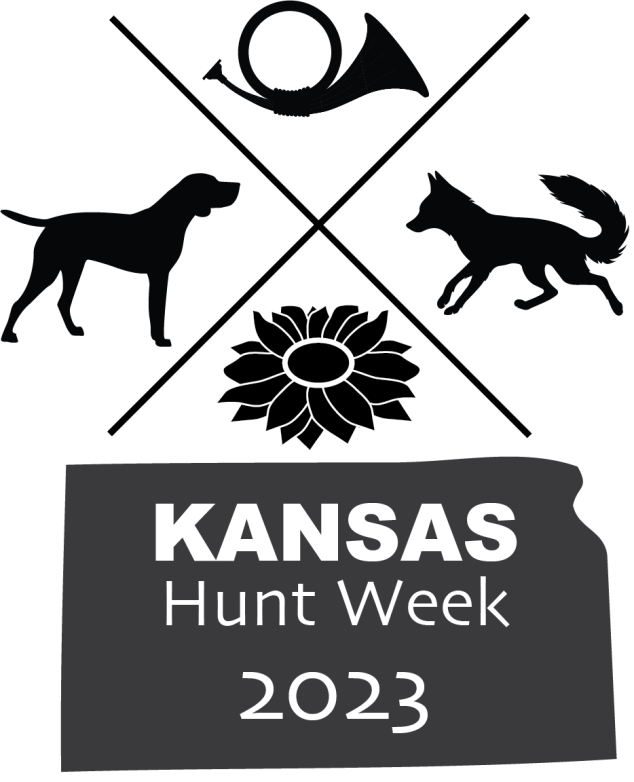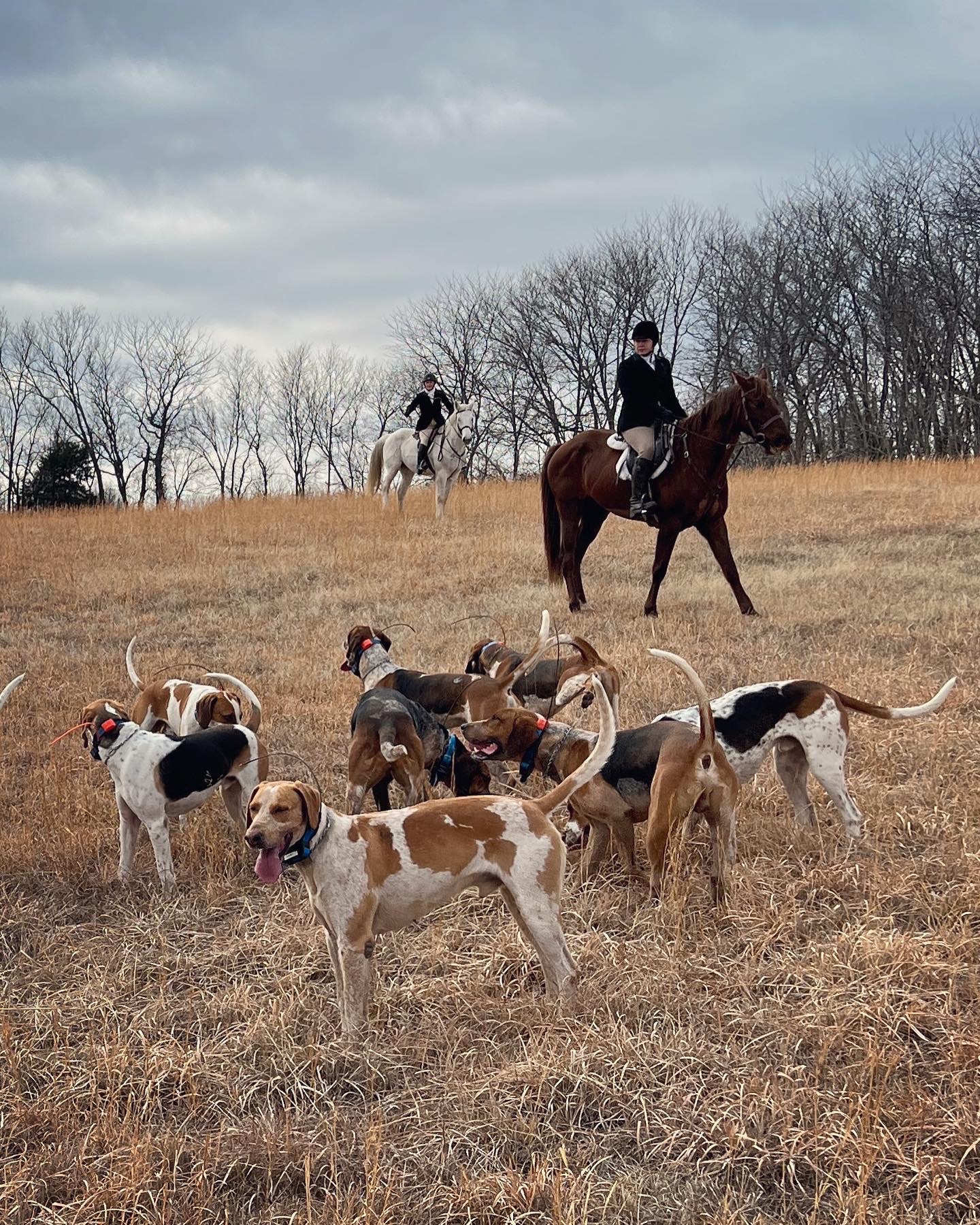 Where to Stay
Local Resources
Flint Hills Area
Clover Cliff Ranch – Bed and breakfast. Paddocks available. (Rooms have been blocked for Hunt Week attendees. Contact them directly rather than reserving online.)

Morris County Fairgrounds (612 US-56, Council Grove, KS 66846) – Pens and camping, some sites with electrical.
Leavenworth Area
Horse Boarding
Reynard's Den
24674 200th St, Leavenworth, KS  66048
Ken: 913-702-6773 or Gerry: 913-702-6125
Steve and Susie Jaster
Call Susie for details, 913-709-6981
Horse Boarding and Rooms Available
Roni Griffiths
3532 Lakeview Dr, Leavenworth, KS  66048
913-250-7116
Lillian Davis
3510 Republic Rd, Oskaloosa, KS  66066
816-729-1009