Since 1929
Ft. Leavenworth and FLH—a rich history… 
Our History
Fort Leavenworth is the oldest active Army post west of Washington, DC. Beginning in the 1920s, the fort—with its indoor riding arena, large stables, and weekly polo matches—was already recognized as a "horsey" post. The establishment of the Ft. Leavenworth Hunt in 1929 only added to the equine allure… Learn More
Who We Are
The FLH Family
"Family" is one of the words often used to describe the Ft. Leavenworth Hunt. We pride ourselves on providing excellent sport for riders of all ages and disciplines. Whether you ride with our first field, "hilltoppers," or walk-trot group,  you are guaranteed to find support and  fellowship with others who share a passion for hounds and horses.
FLH membership includes military personnel (active, retired, and reserve) and their families as well as civilians from all walks of life. We are a registered foxhunt, and we proudly follow the traditions of foxhunting. However, our quarry is typically coyote rather than fox, and the goal of our hunts is to chase rather than kill. FLH is the last military-affiliated hunt in the United States, and our kennels are located on post. Our pack is made up of Crossbred foxhounds whose breeding and pedigree are carefully maintained by our huntsman. Our primary hunt country is near Easton, Kansas, but we also have fixtures in Maryville, Missouri and the rolling grasslands of the Flint Hills.
Hunt Leadership
Joint Masters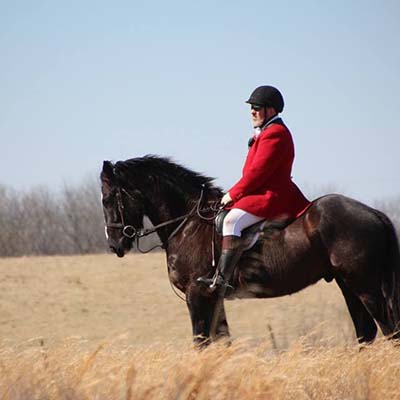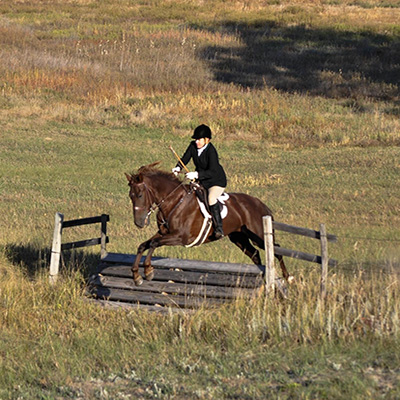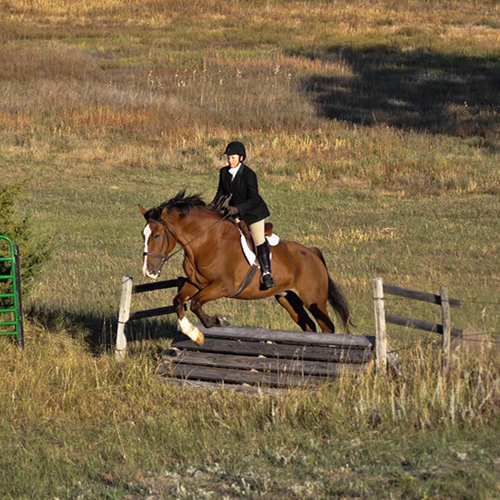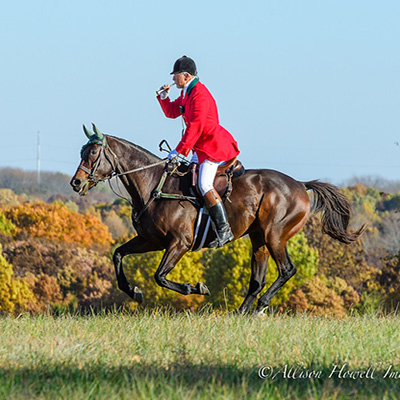 Dr. Steven Thomas, Huntsman
Honorary Huntsman: Dr. Steve Thomas
Honorary Whipper-In: Ms. Teresa Griffith
Honorary Whipper-In: LTC (Ret.) Jim Fain, MFH
Honorary Whipper-In: Mr. Mel Sadler
Honorary Whipper-In: Lucy Hirsch, DVM
H
onorary Whipper-In: Mrs. Jill Cook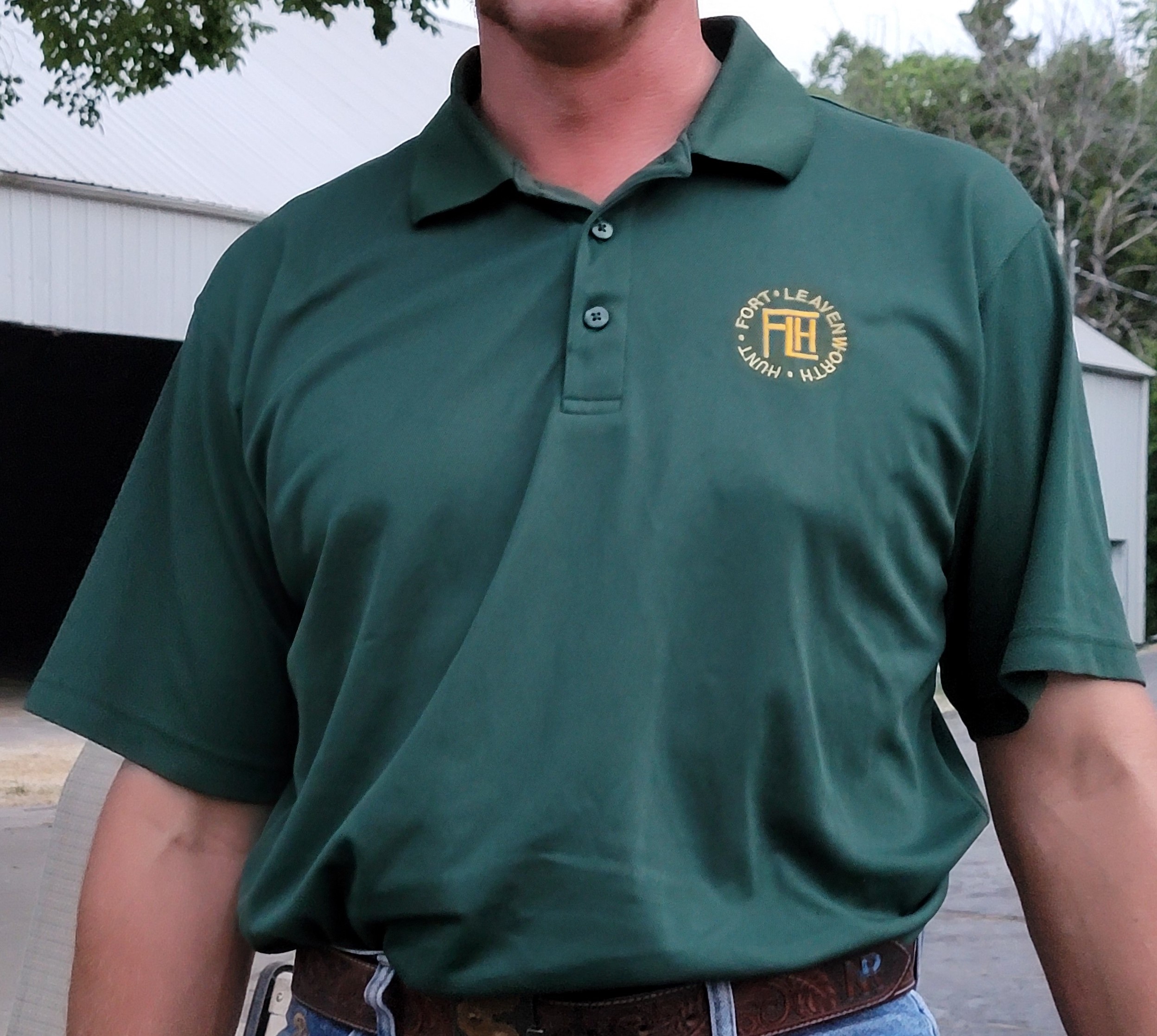 Supporting the Hunt
Leavenworth Foxhunters Association
What is LFA?
LFA is a 501 (c) (7) not-for-profit social club dedicated to promoting the sport of foxhunting, with a specific focus on the Fort Leavenworth Hunt.  
What Does LFA Do?
LFA provides the support that makes many FLH member benefits possible, including hunt fixture amenities such as the building, portable toilet, and water access. LFA also covers the cost of insurance.  All FLH members are expected to join LFA. To pay LFA dues or make a donation, visit the Support LFA page.
LFA also manages the "FLH Store." FLH merchandise can be purchased at the hunt fixture or by contacting (TBD). 
LFA Officers
Missy Hill, President
Dennis Goodwin, Secretary
Lexie Trickett, Treasurer
Lillian Davis, Member-at-Large
Angela Fain, Member-at-Large (Merchandise)