Adoption a Hound
Retiring Hounds
Hound Adoption
Adopt a Retiring Hound
FLH hounds who are being retired from hunting are made available for adoption to qualified homes. As we are a military hunt, our hounds are property of the Army and the adoption process is handled through the proper chain of command.
Please see the FAQs to the right for answers to general questions about adopting a foxhound. If you are interested in adopting or have additional questions, please send us an email using the button below or the form on the individual hound's page. Available hounds are listed below.
Frequently Asked Questions
How old are the hounds?
FLH is committed to keeping our pack healthy and happy, ensuring that each hound is physically and mentally suited to their job. While many of our hounds eagerly hunt up through the age of 7 or 8, some are retired much younger.
Can a foxhound be a house pet?
Though they are "working dogs" who live most of their lives in a kennel, foxhounds are generally gentle and easygoing, and our hounds are well socialized. Most of them adapt very quickly to being in a home environment. As with any breed, each hound has their own unique personality. We will ensure that each hound and family are a good fit before finalizing any adoption.
What does it cost?
The fee to adopt a retiring FLH hound is $50, which includes a veterinary examination and teeth cleaning (if necessary). Adopters are also required to meet certain requirements. Please email for details.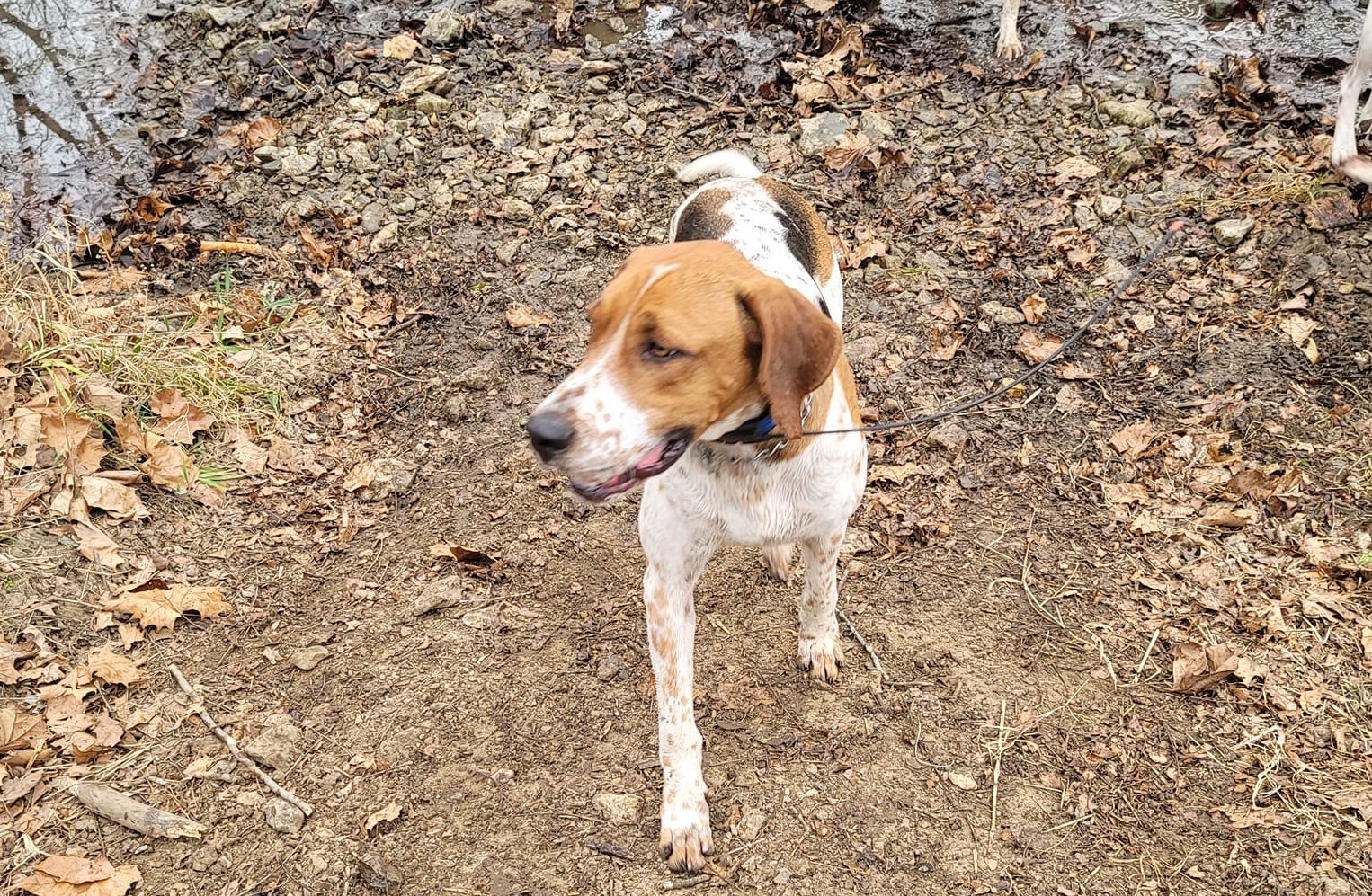 FLH Z Hound
Crossbred Foxhound
Female
5 yrs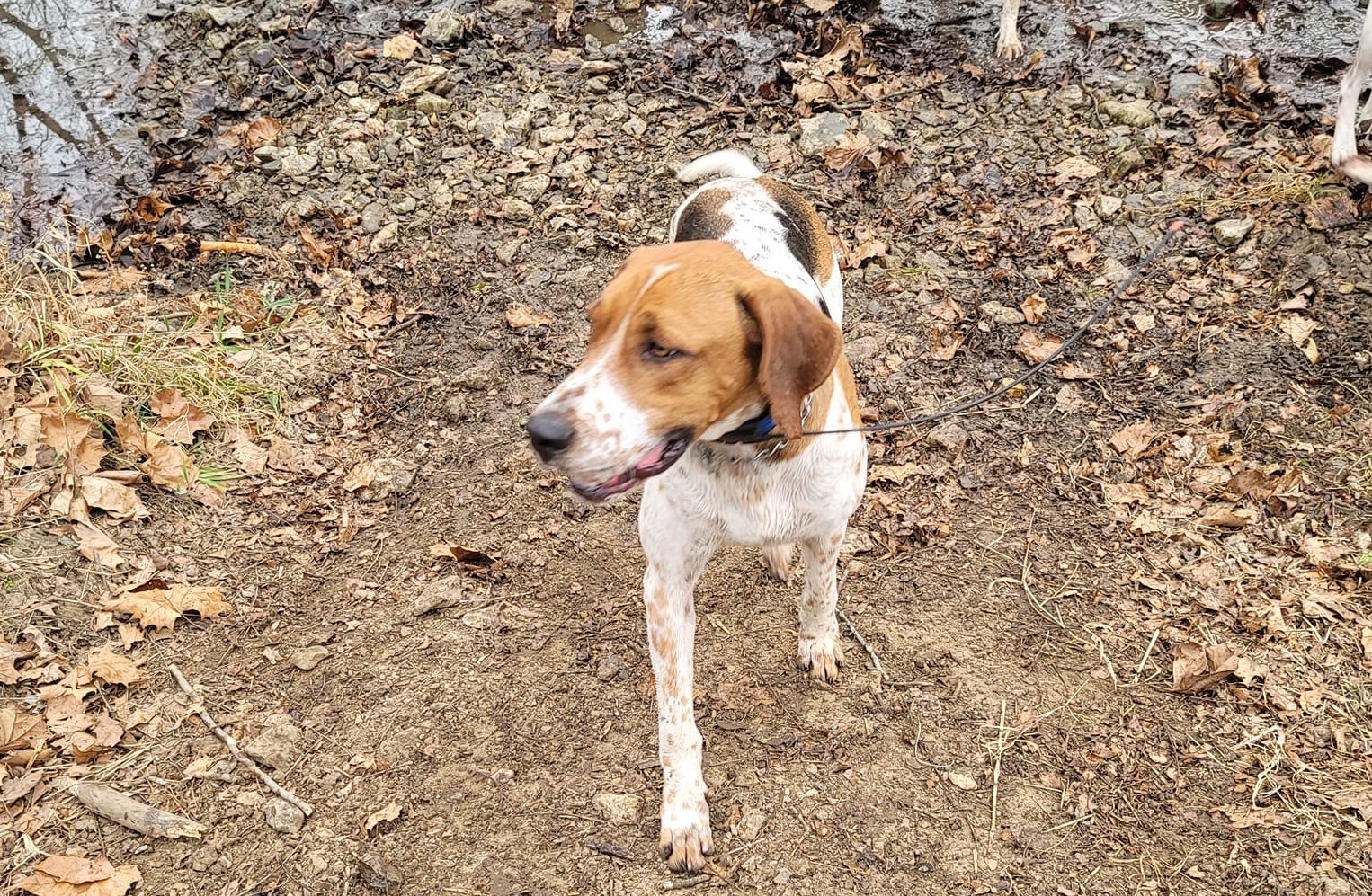 FLH B Hound
Crossbred Foxhound
Male
2 yrs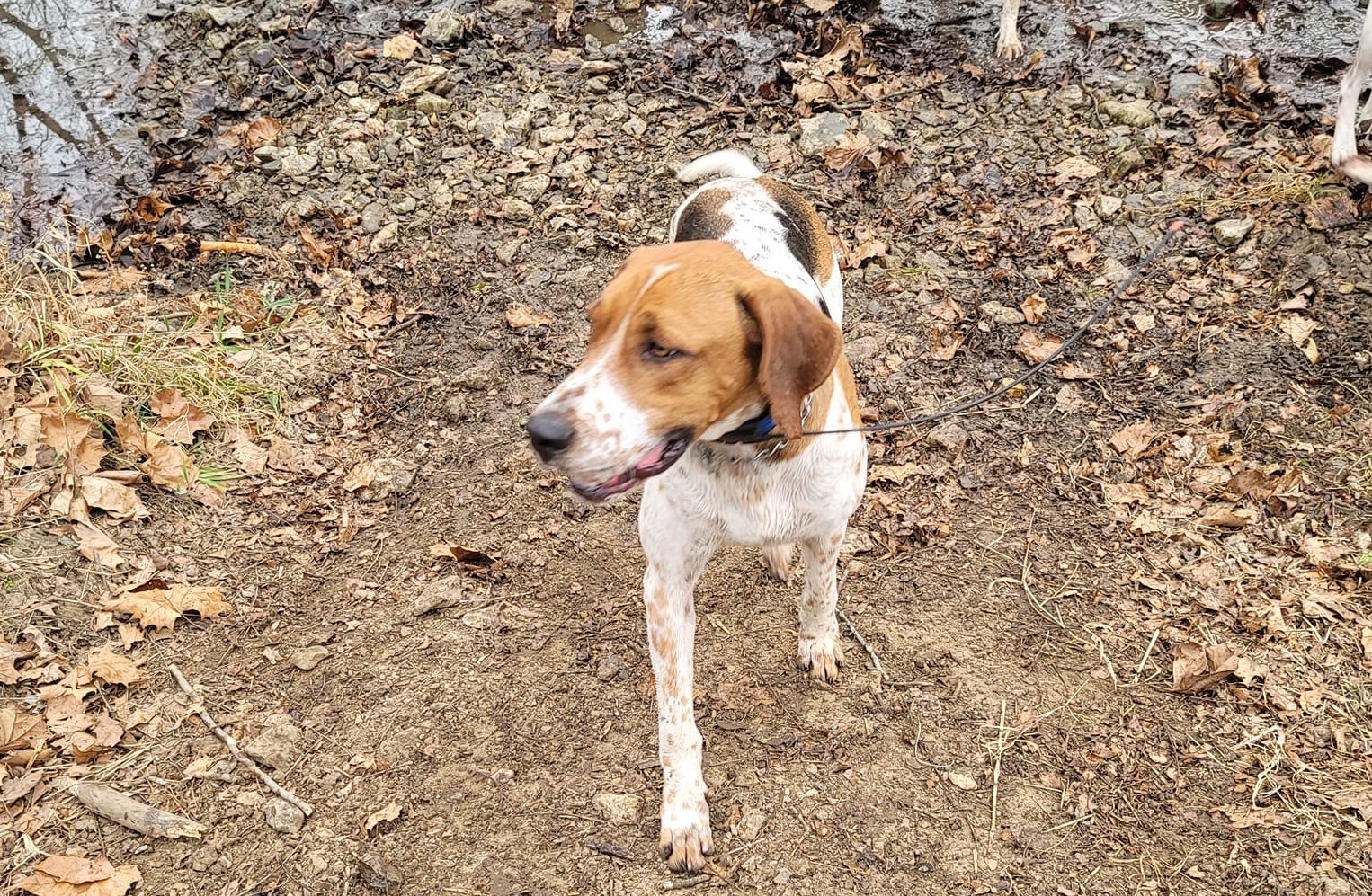 FLH W Hound
Crossbred Foxhound
Female
5 yrs